Mixed Martial Arts Instructor
Harvy Berman

Mash Gym's Head BJJ Instructor. A Black belt in American Freestyle Karate, Harvy began training in Brazillian Jiu-Jitsu over a decade ago Harvy began training under the legendary Gracie family, Royce and Rolker Gracie. It was during this time that Harvy became close with Professor Caique and was one of Caique's first official training associations in the states. Harvy holds a 2nd degree black belt under Caique and heads up Mash Gym's Brazillian Jiu Jitsu and kids program. Harvy received his Bachelor of arts in Sociology from Wayne State University.
Don Richard

Our Head MMA Instructor. He is a pro-fighter  with over 20 professional fight.
Don has fought around the world including Canada, Russia, Australia and of course America.
Don is a black belt in both Brazilian Jiu Jitsu and Judo. Don is our head Jiu Jitsu instructor. He has held numerous titles in Brazilian Jiu Jitsu. 6′ 0″, 250 lbs. MMA record: 9-9-1 Muay Thai record: 4-0
Brazilian Jiu Jitsu Black Belt Judo Black Belt
Submission Fighting Black Belt (Metro Fight Club)
4x Gracie Nationals Champion
2x Gracie World Champion NAGA World Champion
Can American Champion, Great Lakes Grappling Classic Champion
C3 Champion, Michigan Open Champion
Over 130 wins in Submission Grappling and Brazilian Jiu Jitsu
Over 5 years training under World Champion Muay Thai Fighter–Matee Jedeepitak.
Angelo Popofski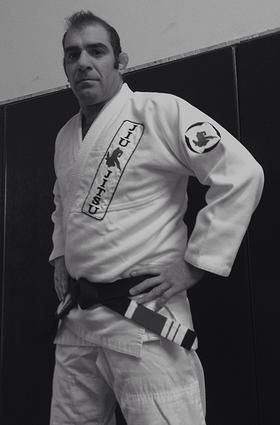 One of the main instructors, as well as the program director, at Mash Gym. Angelo began training with Royce and the Gracie family nearly 15 years ago. During his time at the Torrance Gracie Academy, Angelo began to train closely with Caique and has progressed to 2nd degree black belt under professor Caique's guidance. With over 20 professional mixed martial arts fights, Angelo is Mash Gym's most experienced Mixed Martial Arts fighter.
Angelo received his Bachelor of Arts in Economics from Albion College and his Teaching Degree from Wayne State University. He's currently holding a position as a middle school teacher in West Bloomfield.
Brandon Fracassi-McDaniel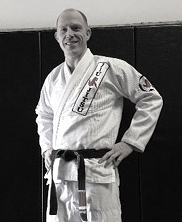 Began his Jiu-Jitsu training under the Gracie family training with Royce and Rolker Gracie and through them was introduced to Master Caique. Brandon received his Black Belt from Master Caique in November 2009 and is currently a first degree black belt. Brandon devotes his time to learning the intricacies of Jiu-Jitsu practice and teaching from Master Caique. With 14yrs of training Brandon has collected several sport Jiu-Jitsu and submission grappling titles as well as learning Muay Thai. He teaches both Jiu-Jitsu and Kid's program's at Mash Gym as well as being the Assistant Program Director. Outside of Mash Gym Brandon holds a secondary education degree from Eastern Michigan University.
Matee Jedeepitak
Our Muay Thai instructor.

His style is called Dragon Leg and he is from Thailand where the sport and style originated.
Experience rings true –Matee has over 200 professional fights.
He has won virtually every major championship or title in the sport of Muay Thai. Matee holds a championship titles in both Thailand and the U.S.A.
Kara Ro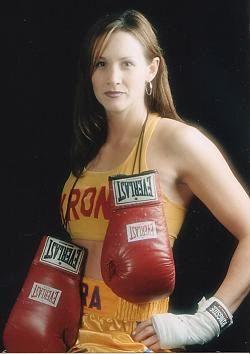 Professional Boxer 16-0-0 and former World Champion.
Caique Elias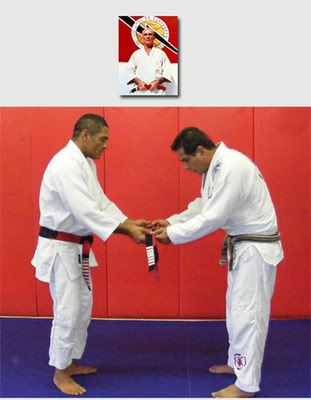 Earns his 7th degree black belt (Red & Black Belt).  There are very few people in the world who have this rank. Visiting instructor Professor Caique visits Mash Gym and teaches intensive seminars.  Master Caique's Caique Jiu Jitsu Academy is where Mash Gym receives its Brazilian Jiu Jitsu accreditation.
Todd Allee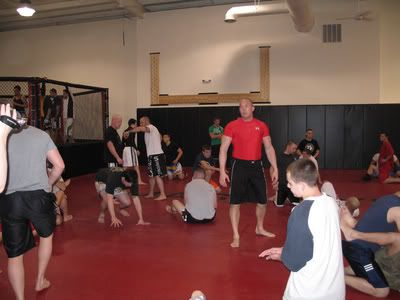 Todd's a pro fighter that teaches MMA, Brazilian Jiu Jitsu and an occasional Muay Thai class.  Todd is also a certified personal trainer and is the corner man for most of our amateur fighters.